Living Aloha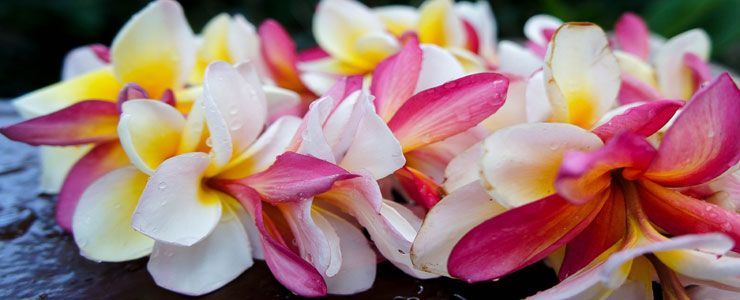 I have ALWAYS loved knowing that I am Hawai'ian. I love the color of my brown skin, the long black hair of my youth, the sturdiness of my bones and the deep connection to God and Spirit that I've had since childhood. Yet, I didn't know about or grow into the richness of my heritage until I was an adult. When my mother passed, all of the teachings passed with her and it would be 38 years before I would learn the secrets of Living Aloha.
Because of a singular Hawai'ian lomilomi massage continuing education class, my eyes were opened to what it means to BE Hawai'ian, to BE the essences of Aloha in interactions with people, nature and myself.
A new and sacred path emerged, and the instructions were clear: Be a living example of aloha (unconditional love) through loving touch, breath and prayer; through patience, kindness, and respect; to humbly strive for harmony and balance in all things.
It is with immense gratitude and endless respect that I acknowledge kumu Lomilomi Gloria Ku'uleialoha Coppola for introducing me to my Hawai'ian Soul, kumu Hawai'ian Culture Leilani Kalilimoku Kaleiohi for cultural teachings, and Cherokee Culture teacher Robin White Star Lynne for her outpouring of love for and knowledge of the Indigenous People of NC.
The teachings I've received are so ingrained in my being that the are offered to every client at every session. Yet, there are times when one needs more than a massage to find healing within their body.
If you are ready to step into Mystery to find a deeper kind of healing, then explore the Living Aloha healing opportunities offered on my Therapeutic Services and Rates page.
In deepest mahalo piha (wholehearted gratitude)